Abu Warda Law Firm (Israel) A
Proud Member of the AEA
International Lawyers Network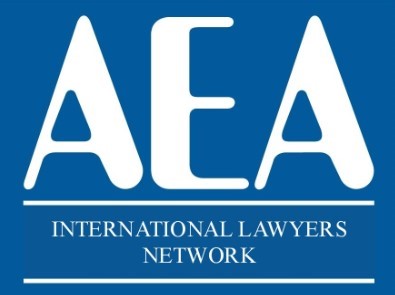 Sami Abu Warda (Israel) Law Firm
In our view, the world has become a village and, therefore, it is imperative that we do not only move towards the national market, but also to the international one. Our international outlook enables us to advise our clients in their operations wherever needed. With this global goal in mind and as the Israeli delegation part of the prestigious AEA, Abu Warda Law Firm is offering its services and resources throughout Israel, as well as to international clients.
The AEA International Lawyers Network
The International Lawyers Network (AEA) is the largest global lawyer network in the world. The AEA was born in Europe and has progressively extended to 196 countries, counting more than 2580 member law firms. AEA selects the most prestigious law firms in each country. The law firms are strictly selected according to their selection criteria, which evaluate the professionalism, competence and effectiveness of each selected professional. The law firms that are members of the association value work ethics and professional honesty. The Association has been very strict in this regard. The Association aims to reach high quality of work and exceptional ethical and professional standards nonstop.

About Our Law Firm
Sami Abu Warda's law firm is one of the leading, oldest and most praised law firms in Israel. Our boutique office encompasses more than 20 lawyers specializing in the fields of medical malpractice, personal injury, road accidents, personal accidents, work accidents, social security and illness.
We help AEA International Lawyers Network members with any law-related services throughout the state of Israel.
Our Services
Attorney Sami Abu Warda provides professional counseling to all applicants (zero-charge first meeting), as well as customized advice, professional accompaniment and prosecutor updates throughout the handling of a case.
Medical Malpractice
The firm has a special medical malpractice department that works closely with specialists from all medical fields in Israel, accompanied by expert opinion claims on all phases of the process.
Personal Injury
Our office department is also engaged in all aspects of personal injury law: car accidents, work accidents, personal accidents.
Social Security
Our Department of Social Security handles occupational health nursing issues, including: various types of cancers caused by work exposure to harmful substances, hearing, lung and skin problems and more.
Occupational Disease
The Occupational Disease and Injuries department specializes in exposure to hazardous materials at work, hearing problems, back, lung, skin, cancer etc.
Other Fields – Referral Service
We can provide referrals to recommended colleagues that handle any of the fields we do not currently cover or provide service for.
About Attorney Abu Warda
Sami Abu Warda is the head of the firm, but he also gets personally involved in every case. He was born in Haifa and graduated from the Faculty of Law at the Hebrew University of Jerusalem (1990). During his first years practicing law, attorney Abu Warda worked at the Israel Yunger Law Office in Haifa, an independent law firm dating back in1 998. Throughout his years as a lawyer, Wards has handled thousands of lawsuits in field ranging from personal injury, medical malpractice, social security, accidents, illnesses to work injuries and occupational diseases.
In each of these areas, attorney Sami Abu Warda has recorded numerous rulings that constitute legal precedents, and which have become basic elements in Israeli case law. There are dozens of articles in the media that testify to his many successes in the courts around the country and in labor courts.
Contact Us
Feel free to contact us today for any inquiries:
Phone: +972-73-7140
Email: office@abuwarda.co.ul